Simple Night Skin Care Routine
Your daily skincare regimen serves as a vital pillar of your self-care routine. Often, people are highly attentive to their daytime skincare rituals while unintentionally neglecting the equally important nighttime routine. Throughout the day, your skin encounters an array of challenges, from enduring dirt and pollution to withstanding the damage caused by UV rays.
After facing these daily challenges, your body eagerly anticipates the opportunity to relax and regenerate. The time-honored concept of "beauty sleep" has been revered for centuries for a good reason. While you sleep, your body embarks on a natural healing journey, restoring damaged skin cells and breathing new life into your complexion.
However, by adopting a simple night skin care routine, you can accelerate this rejuvenation process, unlocking the flawless and radiant complexion you've always aspired to have.
Table of Content
Remove Make up with Wet Wipes
Vitamin C Face Wet Wipes

During the daytime, your makeup acts like a magnet, attracting and clinging to pollutants, oils, dirt, and the remnants of dead skin. Allowing these impurities to linger on your skin overnight is akin to extending an open invitation to unwelcome guests, namely bacteria, clogged pores, unsightly breakouts, and those pesky blackheads. Use quality wet wipes to remove makeup; consider Dr. Rashel's wet wipes for makeup removal and skin nourishment with its natural actives.
Use a Face Wash for Deep Cleansing
Vitamin C Face Wash
While wet wipes effectively clear the skin's surface, a thorough deep cleanse is essential. Employ a high-quality product such as Dr. Rashel's Vitamin C Face Wash to eliminate dirt and excess oil trapped within the skin pores. Adequate cleansing helps eliminate bacteria, reducing the likelihood of skin irritation and pimples.
Apply a Hydrating Night Serum
Vitamin C Night Serum
Serums provide exceptional benefits for the skin. Dr. Rashel has developed the Vitamin C Night Serum, enriched with a nourishing blend of Ethyl Ascorbic Acid, Hyaluronic Acid, Mandarin, Niacinamide, and Caesalpinia Fruit Extract, offering unparalleled hydration.
Apply Moisturizer
Vitamin C Moisturizing Cream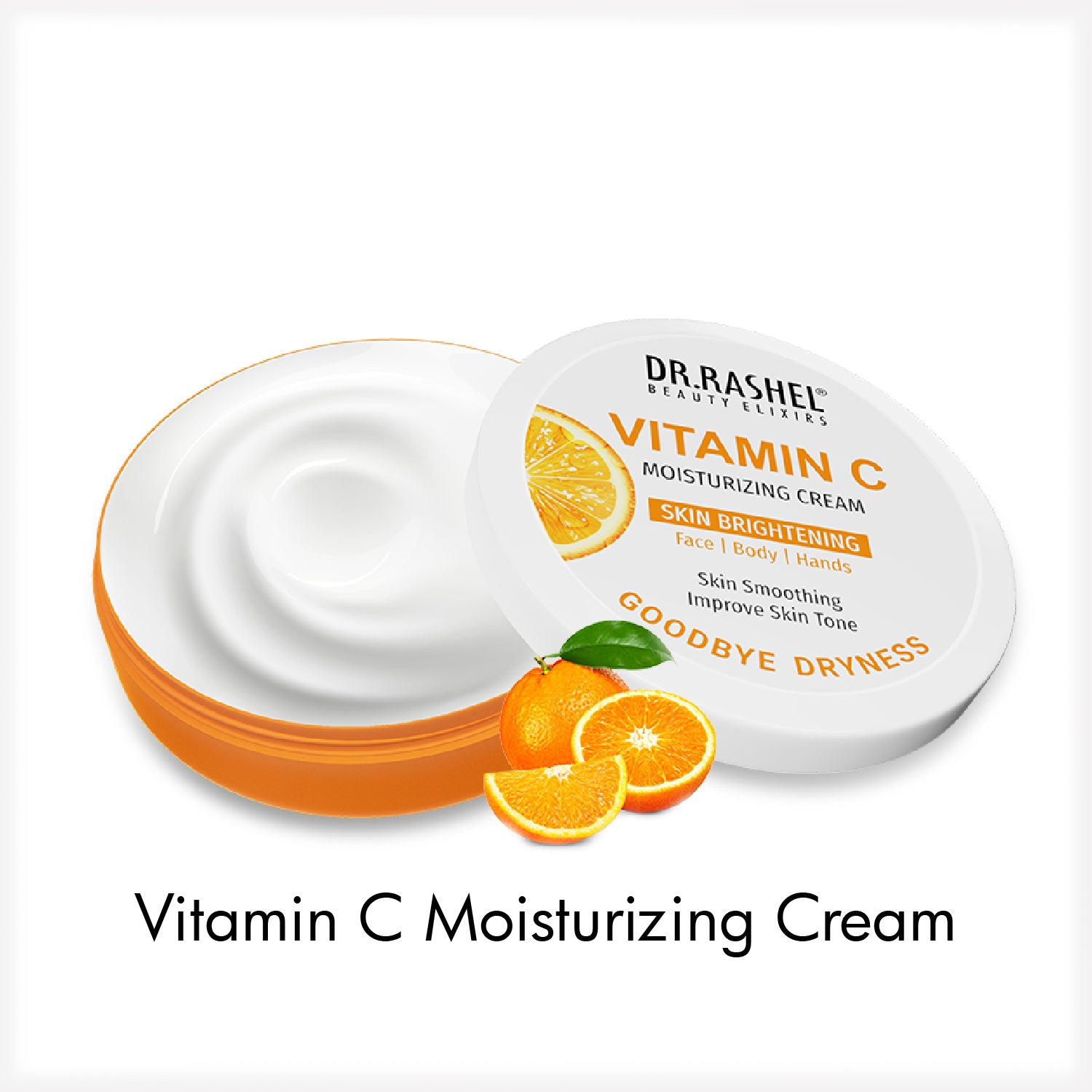 Moisturizers play a pivotal role in maintaining your skin's moisture balance. They establish a protective barrier, ensuring your skin stays hydrated and shielded from external aggressors. Additionally, moisturizer enhances the effectiveness of the serum throughout the night. Dr. Rashel's Vitamin C Moisturizer is an excellent choice, crafted with 100% natural actives and devoid of harmful chemicals.
Frequently Asked Questions
1. How to use Vitamin C serum on your face at night?
Cleanse your face and apply the serum on damp skin.
2. Which is the best nighttime serum?
Dr.Rashel's Vitamin C night serum is the best serum for nighttime.
3. Is night skin care routine important?
Yes, in fact, skin care experts recommend having a good night time skincare routine.
4. Can people with oil skin also apply serums and moisturizers on the face?
Yes, serums and moisturizers help to regulate the oil production in the skin, making your skin glow.
---